telegram developers Updates android application source code, Inform Telegram information. Users have found there a number of features that should be expected in the upcoming update. For example, the Popular Packs section will appear in the Stickers panel.
Apparently, the color animation for the message bubble can also appear similar to the background of the chat. Also in the update, developers can implement the ability to record video streams in voice chat in horizontal or vertical mode.
And they also noted a key feature that is designed to improve and facilitate the user experience of interacting with channels. Within a folder, you can navigate between channels without unnecessary steps:
It works as follows: as soon as the publications in the channel are read, an additional swipe allows you to open the next channel present in the given folder. After viewing the publication in all channels in the folder, Telegram will offer to move to the next folder.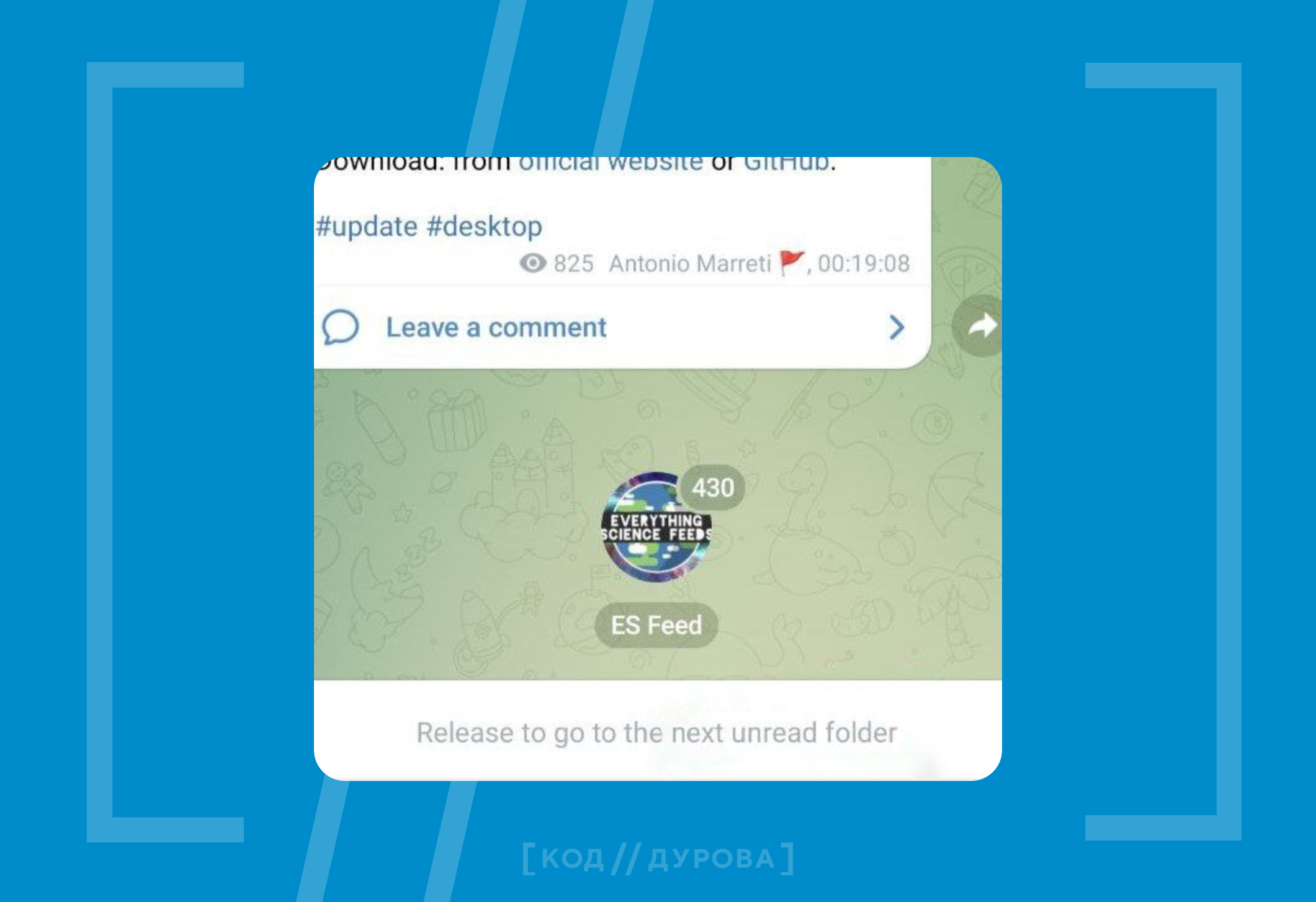 How this function will be called is still unknown. It is not too early to say that this is an endless feed of publications. Among other things, in the source code of the Android application, we had the opportunity to forward a message without the author's name. Previously, such a function was visible in the beta version of Messenger for macOS.