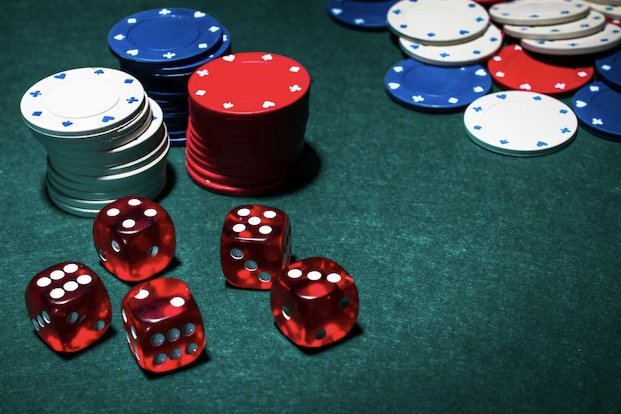 Online casinos have been booming lately as the number of players increases, especially with the surge in smartphone usage. As players scour the Web to play online casinos, illegal sites have emerged and are preying on unsuspecting players to scam their money. 
This is not to say that there are no legitimate sites. But how does one 'separate the wheat from the chuff?' Read this article to find out some things to check out when playing in online casinos. 
Licensing And Regulation 
Before registering with any online casino, ensure the site is licensed. The license details are found in the website's footer, where you can find the name of the licensing body. 
Some illegal sites have circumvented this license by slapping fake logos. Double-check on the Gambling Commission's website if the site is licensed. 
Other sites will provide the regulator's link on the footer. Click on those links to confirm they are not fake.
In addition, reading reviews from reputable review sites can give you valuable insights into the authenticity and credibility of an online casino.
Customer Support
Customer support is an essential factor that should not be overlooked. When playing online Casino games, you may encounter problems that require prompt intervention. This is why you need to use a site that has a 24/7 support team to help you.
Top-rated casinos like Betway offer phone calls, live chat, or email support in your preferred language. Before registering with an online casino, call or email them a random question and see how quickly they respond.
Payment Options 
It is good to consider the deposit and withdrawal options online casinos offer. Ensure that the site has payment options that are easy to access and use. Online casinos that offer limited payment methods and are outside the mainstream options should raise eyebrows. 
Watch out for sites that insist on cryptocurrency deposits. This is an easy way to get scammed because crypto can be converted to any currency and cannot be traced. 
However, some credible sites accept crypto and other payment options like credit cards, debit cards, and traditional bank transfers. Identify your preferred payment option and check whether the site accepts it.
Bonuses And Payouts 
Top gambling sites are known to give great bonuses to attract players to their sites.  These welcome bonuses include free spins, bonus points, tournament entries, cashback bonuses, and reward points. These no-deposit bonuses are only given when you open an account with a gambling site.
While these bonuses are free to claim, reading the terms and conditions is advisable to understand the wagering requirements.
Security 
When registering with an online casino, you will give out personal information such as your name, address, and bank details. It is imperative to register with a site that will safeguard the privacy of your details. 
How do you tell if a site is secure? First, a secure website begins with 'HTTPS' in its URL. The other key feature is the padlock icon on the web address's left side.
Conclusion
With hundreds of online casinos available today, online gaming has never gotten this exciting. Considering the factors discussed in this article, you will enjoy your favorite games on the right sites.