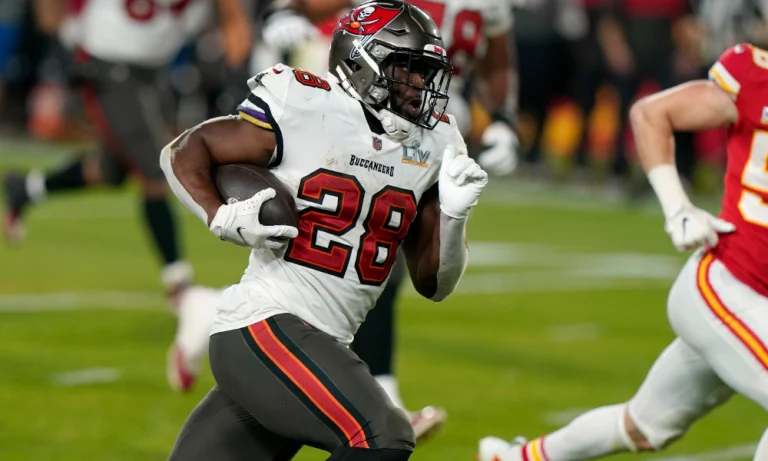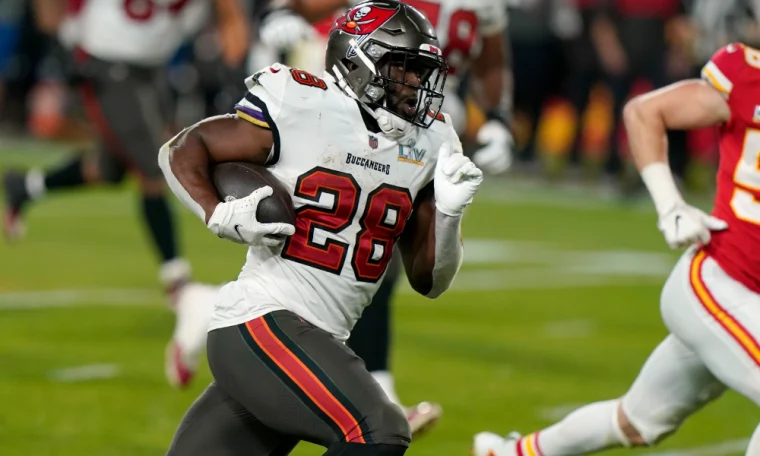 This week, the Tampa Bay Buccaneers had a mini-camp. This marks the end of the first part of the NFL offseason.
We're finally getting close to the start of the NFL season. It's been a long time since we saw Tampa Bay humiliate themselves against the Dallas Cowboys on the field.
The Tampa Bay Buccaneers sports team is in a new era, and things look a lot different. This team still has a lot to figure out and decide, so here are five things to keep an eye on for the rest of the summer.
The QB battle
Many people think that this job has already been decided since it seems like Baker will be in charge of this offense. Now, I'm still not sure, but I agree that Baker's situation is the one to lose at this point. That doesn't mean that can't happen; as has been talked about to death, the Tampa Bay Buccaneers spent a second-round pick on Kyle Trask, which isn't anything.
They must have liked what they saw because the front office that made that choice is still there. Even though this position is pretty much set, it is still the most important position in football, and the coaches and front office of the Bucs will have to make the most important decision about it. The quarterback is also one of the positions in football million of bets on bookmarkers websites likes of bet on nfl games online wagers mostly on individual QB offence performances.
How Bucs' offensive line will fill out
The Tampa Bay Buccaneers are undergoing a notable reconfiguration on their offensive line. Tristan Wirfs, who previously held the position of right tackle, has now shifted to the left tackle position. This alteration necessitates the filling of the remaining spots on the offensive line to achieve a cohesive unit. While Ryan Jensen seems to have secured his place as the center, other positions are yet to be definitively determined.
Although it has been suggested that Luke Goedeke, last year's second-round pick, will assume the role of right tackle as he did during his college tenure, there are reservations due to his performance last season. Consequently, certainty in this regard is lacking.
As for the guard positions, there are several contenders vying for the spots. The combination of players like Robert Hainsey, who temporarily filled in for Jensen after an injury cut short his season, Cody Mauch, this year's second-round pick, Aaron Stinnie, who started in the Super Bowl, and/or Brandon Walton could potentially fill these roles. It is crucial for the Buccaneers to significantly enhance the performance of their offensive line, as it was the weakest position group last year. The decision-making process regarding these positions is of paramount importance, particularly since the quarterback position can no longer be relied upon as a position of strength.
The Devin White situation
Devin White showed up to the minicamp last week, but he didn't seem too excited to be there. He might be "holding in" to avoid a fine, or he might be hurting from the summer. This could be because of a lot of things, but I'm not going to guess what they are. What I can say is that White has asked to be traded because his contract talks with the Bucs haven't gone anywhere. He's currently in the final year of his initial contract as a rookie.
The main problems are that he plays a position that isn't a financial priority for many teams, it's past the time when teams were willing to spend a lot of money on linebacker players, and no team will be willing to give a new contract to a good, but not great, inside linebacker, no hard feelings. He just doesn't have enough power in negotiations, and the Bucs might have to make a tough choice soon to avoid a circus in the locker room.
Possibly Bucs fans might see a new veteran running back
Chase Edmonds is a good guy. He has a lot of character. He is probably not going to start soon. But what about Ezekiel Elliott and Dalvin Cook? They could give the Bucs a more reliable and proven choice at the position now that Lenny is gone. Both are former All-Pro players who can help the Bucs, who were the worst rushing team in football last year. In a perfect world, Rachael White would get to start and save the Bucs some money, but who knows what will happen once the summer is over and the Bucs figure out some things.
The Bucs EDGE rush rotation
Up until now, Joe Tryon-Soyinka's play as a pass rusher hasn't been all that great. He hasn't lived up to the first-round billing the Bucs gave him in the 2021 draft class, so they took Yaya Diaby out of Louisville in the third round to fill the spot. Tampa Bay has Shaq Barrett, who is coming back from a tough Achilles injury, and Anthony Nelson, a former fourth-round pick who was re-signed this summer, to round out their pass rush rotation. This gives them the chance to use four different players at the position.
The time of Tom Brady is over (what, did you think I wouldn't talk about him at all?). These Buccaneers look and should be looked at in a very different way. Even though they will probably be pretty bad, there won't be any bad stories about how bad they are because the most they should hope for is to be competitive in the worst division in football. So instead of worrying about whether or not the Bucs will beat division enemies like the Saints, Falcons, and Panthers, keep an eye on these five things.