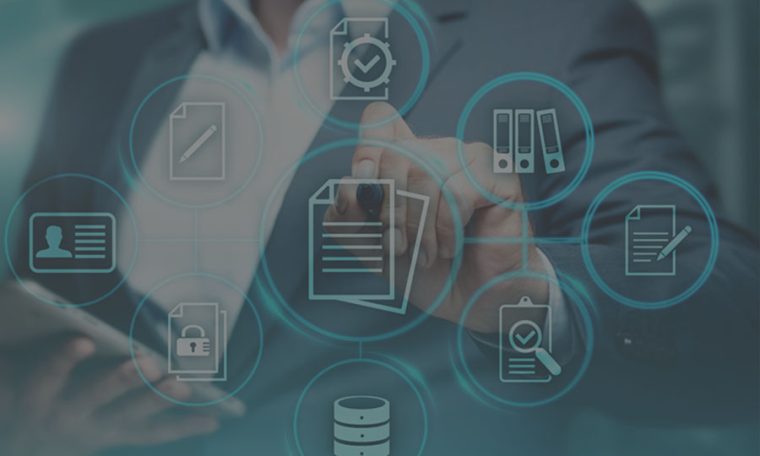 As the adoption of digital transformation accelerates, businesses worldwide are increasingly concerned about protecting their trade secrets from cyber threats. Forecasts predict that these threats could cost a staggering $10.5 trillion by 2025. While technology has brought unprecedented opportunities, it has also amplified the risks.
In this article, we explore the pivotal role of cybersecurity in safeguarding trade secrets and how data room software protects the confidentiality of intellectual property in an age of heightened cyber risks. Also, we suggest you to familiarize yourself with an in-depth data room review and a list of top data room providers from datarooms-review.com.
The understanding of trade secrets
Most companies possess confidential trade secrets and vital information that are integral to their operations. Unlike patents and copyrights, which are governed by federal laws, trademarks are primarily protected by common law and often constitute the most visible forms of business intellectual property. Yet, hidden trade secrets and sensitive data underpin a company's core structure and remain concealed from the public eye.
Trade secrets are actively protected, and only restricted personnel have access to them. As a result, they also can be licensed or sold for a profit. Below are some features of trade secrets: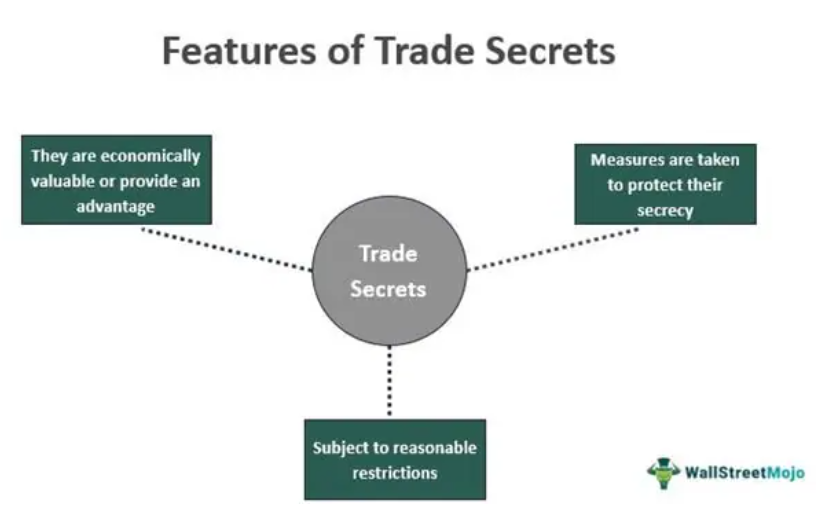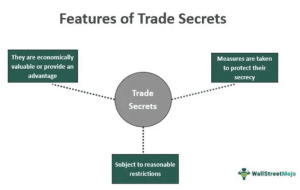 Challenges in protecting intellectual property
Protecting your intellectual property is not easy and comes with challenges. Threats to your trade secrets lie in the shadows in today's digital environment. Identifying cyber threats is essential as one type of risk.
Dealing with cyberattacks is challenging. These attacks exploit weaknesses in security systems, to break into your digital defenses. Moreover, Ernst & Young's recent survey underscores the gravity of this issue, with a staggering 64% of respondents ranking cybersecurity as their top priority for 2023.
However, other challenges in protecting trade secrets and intellectual property include:
Technological advances. Rapid tech evolution makes safeguarding intellectual assets from unauthorized access harder.
Globalization and supply chains. Operating globally complicates enforcing IP rights across jurisdictions.
Insider risks. Employees or partners with access can unintentionally or maliciously misuse trade secrets.
Legal variability. Differences in IP laws and enforcement challenges hinder consistent protection of intellectual assets.
Virtual data rooms: a modern solution
Given the nature of modern threats and challenges, this is where virtual data rooms (VDRs) are incredibly useful. Online data room software serves as more than just storage spaces for your data, protecting your trade secrets and intellectual property.
Physical data rooms were formerly the go-to solution for storing sensitive company data. However, according to Gartner, with the development of virtual data room solutions, 91% of companies are shifting to the digital alternative.
When it comes to selecting the best virtual data room providers, it's important to review data room evaluations and comparisons.
Data room services provide five main advantages over traditional ones or cloud storage solutions:
Global accessibility. With virtual data rooms, your data is accessible from anywhere in the world and available for seamless collaboration across the globe.
Enhanced security. Virtual data rooms employ cutting-edge encryption technology to safeguard your trade secrets and sensitive data. They also eliminate the risks associated with physical document storage.
Efficient collaboration. VDR streamlines document management and enhances collaboration within and between teams with features like group and private chats, Q&A modules, and real-time notifications, even when working remotely.
Cost savings. Virtual data rooms significantly reduce costs associated with physical document storage, printing, and distribution. Plus, an electronic data room eliminates the need for travel expenses in traditional deal-making processes.
Time efficiency. With 24/7 accessibility and streamlined collaboration features, virtual data rooms save valuable time in document sharing, reviewing, and decision-making processes.
Key features of VDRs for IP protection
Virtual data rooms are a safer alternative to physical data rooms and non-secure digital file-sharing platforms for sharing sensitive documents. Virtual data room providers secure platforms offer a suite of features designed to protect your trade secrets and intellectual property. The highest data security includes encryption in transit and at rest.
In terms of security functionality, the advantages are the following:
Granular user permissions. Fine-tune access levels for users, ensuring precise control over who can view or edit specific content.
Two-factor authentication. Enhance security with an additional layer of identity verification for user logins.
Time and IP access restrictions. Set limits on when and from where users can access the system.
Fence view mode. Safeguard sensitive information by limiting the viewable area of a document onscreen.
Remote shred. Securely delete files or data remotely, preventing unauthorized access or recovery.
Custom watermarks. Personalize documents with unique markings, adding a layer of authenticity and branding to your content.
Key takeaways
Ensuring the safety of intellectual property is difficult due to technological advancements, globalization, insider risks, and legal variability. Cybersecurity is critical in mitigating these threats.
VDRs provided by the best data room providers offer global accessibility, enhanced security, efficient collaboration, cost savings, and time efficiency.
VDRs' security features include user permissions, 2FA, granular permissions, fence viewmode, remote shred, and custom watermarks. Together, they offer complete protection for trade secrets.