© /William Perugini/Istock
In Austria, the National Council has decided to make reforms for consumers who have Guarantee and IT security products that depend on 1 January 2022 is valid. What is new is that digital products and services have also been taken into account for the first time.
"robot vacuum cleaner, smartwatch, cell phone or streaming services: Now comes one for all digital devices and services update obligationIn an interview with Futurezone, Gabriele Zagubi, responsible for consumer policy in the Chamber of Labor (AK) Vienna, explains. Apps, eBooks and streaming offers for music or video are also among the services that should be supplied with the update.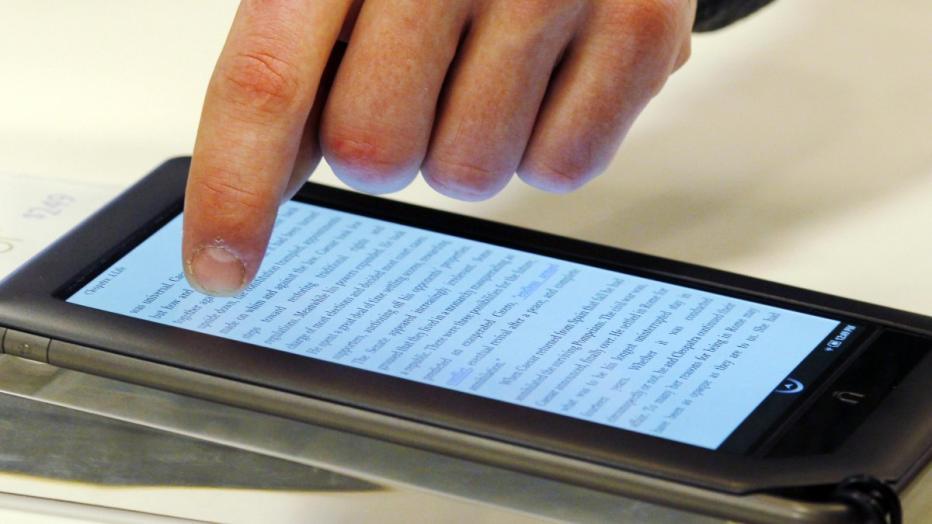 IT security must be guaranteed
Manufacturers of digital hardware, software, apps and operating systems must provide updates for devices and services. Its purpose is to guarantee the functionality of the equipment on the one hand and IT security on the other.
So far there has been no obligation for manufacturers to provide software updates. But more and more products, such as vacuum cleaners, watches and children's toys, are networked and connected to the Internet. This means that you are not protected from security threats such as viruses, worms, Trojans or other malware. To prevent various attack scenarios, security updates help as well as computers.
At least 2 years, but usually more
But how long manufacturers are obliged to update and thus guarantee the functionality and safety of their products are somewhat vaguely worded in the legal text. "Overall, the manufacturer is obliged to provide updates, for at least 2 years. However, whoever concludes an ongoing contract for a specific or indefinite period, has the right to use it without defects for the entire period of the obligation to provide it, "says AK specialist Zagubik.
However, the text of the law also states that the obligation to update applies during the period the consumer "can reasonably expect, taking into account the circumstances" – and for many products that typically is longer than a year. In other countries as well, the EU Directive to which the law is applied has been so vaguely implemented. Germany recently passed a similar law with similar wording.
How is this formulation to be interpreted
For example, if you buy a high-priced product that is made exclusively from high-quality materials, or if the manufacturer has advertised what you can expect, you as a customer can expect that as well. That it will be provided updates for a longer period of time than cheap. part with similar functionality. "In the case of long-lasting products such as a network washing machine, the expected shelf life is certainly longer than 2 years," Zubic says.
In Germany, the digital association Bitcom has stated that providers should specify an explicit update period when selling their products and services, as otherwise there could be uncertainties. There is a need for transparent communication, said Bernhard Rohleder, managing director of Bitcom.
"This is a huge advantage for consumers, because you no longer have to prove that you didn't cause damage, but dealers have to prove that the device did not already show this defect when you bought it." "
Gabriel Zagubik | AK Consumer Protection Specialist
Warranty with reversal of burden of proof
The Warranty for Purchased Goods remains in force after this legal update 2 years. But even here, there are some changes that can be evaluated positively for customers: If a defect occurs, the entrepreneur must prove that the defect already exists when the product is handed over, in the future, up to one year after the purchase of the product. was not. "It is known as" shifting the burden of proof And it was only valid for 6 months, "explains Zubik.
According to AK's consumer advocate, it has happened so far too often that electronic components dealers choose to refer to mis-use by customers or assume "abusive water damage." According to Zagubik, the EU directive will also have a extension for 2 years enables. it is discounted But not exploited in Austria. "For consumers, however, this is still a huge advantage, as you no longer have to prove that you did not cause damage, but retailers must prove that the device was already in use when you purchased it. It didn't show fault," says consumer advocate.
Where can I make a warranty claim?
You can make claims directly from the person from whom you have purchased the product. When buying a device in a store, contact seller. when buying directly from producerOne turns there. do you have any product heroine purchased, depending on whether you purchased the product directly from an online retailer or one of your contractual partners. "Whether practical enforcement works well in this case is a different matter. When it comes to customer service from Amazon, however, we usually hear few complaints," Zagubik says. "However, it always becomes difficult when the contract partner is in another country. You have to keep this in mind while buying," says the consumer advocate.
Warranty also applies to digital services. Even though they're free, you've paid for them with your data. Another positive change for consumers is that in the future, retailers will not be able to charge a fee to determine whether it is a warranty case. "So far, people have tried to stop people," Zubik explains.
Improvements, but with drawbacks
Overall, the new "Warranty Instruction Implementation Act", as the law's strange name is, brings with it a number of improvements. However, it also fell slightly below expectations. "The legislature would have had an opportunity to extend the warranty period for certain long-lasting appliances like dishwashers and enforce shelf life expectancy Customization. It was freely selectable for all EU member states and this lever was not used to obtain sustainable products," says Zagubic. MEP Astrid Rosler (Greens) said that the longevity of the products should be anchored in many legal matters and will be implemented step by step in the future.