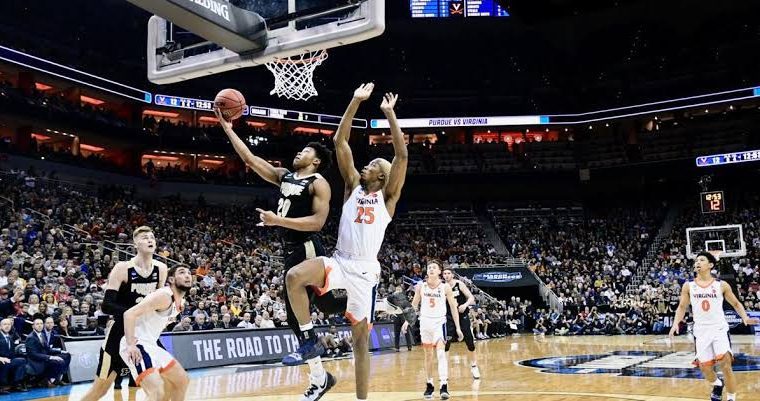 There are a number of reasons to support college basketball. Some love it because of the connection to their alma mater. Others just appreciate one of the greatest spectacles with the annual March Madness tournament and the competitions that come with it.
But the real reason to love the modern era of college basketball is because of the parity. It makes selecting college basketball picks today difficult because any team can win on any given day. Even the blue bloods are going through some tougher years, though Duke and North Carolina just met in a Final Four.
There are a number of reasons for the modern climate changing and creating more competition among teams.
Winds of Change
Recent legislation allowed athletes to profit off of their name, image, and likeness. Star players may appear in commercials, but anybody can offer autographs for a fee. But it creates a natural balance of power, as the economy has shown on a larger scale.
Smaller programs have the ability to recruit top-tier talent. Now, the likelihood is the top players will still go to premier programs, but the opportunity is available for smaller programs that can offer a recruit more money and playing time. That starring role, as opposed to grouping together with other stars and splitting a slice of the pie, may be attractive.
Aside from the name, image, and likeness legislation is the development of the transfer portal. Being able to be re-recruited has opened up parity. Players may go down a level – whether a conference or NCAA divisions – to find more playing time. Players who dominate at a lower level may want to transfer up and be a contributor in a larger program.
It makes things more difficult for programs as they have to maintain their current roster and have honest conversations with those players. They also have to be open with recruits who may come in.
A Previous Development
It was two decades ago that a roster construction shift began. It coincided with a rule change with the National Basketball Association that required players to go to college for at least one season and meant players couldn't turn pro out of high school like LeBron James.
It changed the game of college basketball. No longer were the premier programs looking to recruit three- or four-year players. Instead, they were looking at the elite high school players who would spend one year at their university before going to the NBA draft.
It was popularized by John Calipari, who is now at Kentucky and fully embraced the one-and-done era, which led to NCAA tournament bids and lengthy runs. What followed was other programs historically atop college basketball predictions pursuing the top high school talent.
The Fallout
It overall is a great development for fans. Maybe the bandwagon fans are upset because they lose one less talented recruit a year, but the reality is it is a positive for the game.
Name, image, and likeness give fans a way to support the players financially. Signed posters or other avenues give fans a direct connection and an opportunity to meet the player and have a little more meaning behind their financial contribution.
The transfer portal means there are recognizable players at other programs. Say Zion Williamson was unhappy during his career at Duke. He could have entered the transfer portal and gone to a different program – let's say Washington State – and been an immediately recognizable name for fans to watch.
How College Now Benefits
But with the modernization of name, image, and likeness, and the transfer portal, that goes out the door to some degree. If a higher-level player isn't a guaranteed first-round pick in the NBA draft, they may make more money and get a better chance at developing by staying in college an extra year.
Again, it is more name recognition for the athletes and universities. That leads to larger revenue shares for all parties as gear can be purchased, and fans will follow players and teams more closely.
That allows traditionally not great programs the affordability to be successful, such as Texas Christian and College of Charleston, who figure to be top upset college basketball picks in March Madness.